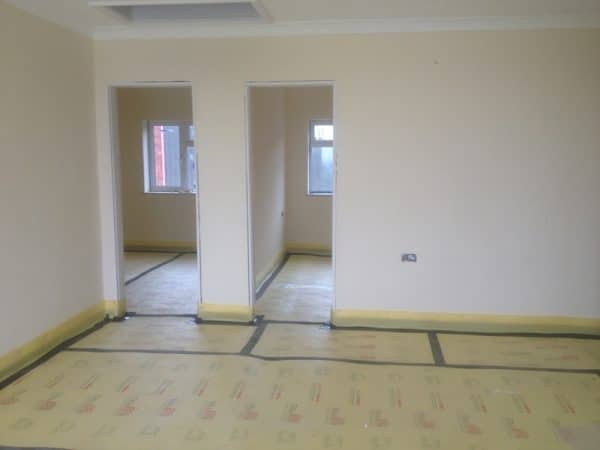 Floor Preparation Service
When it comes down to commercial or industrial flooring, durability and longevity are so important, making it imperative that before any material is fitted or installed, the flooring is prepared in the right way.
There are several floor surface preparation methods. These include shot blasting, diamond grinding, scarifying and crack and joint repairs. Each of these floor preparation methods had its advantages and each method is related to the application and environment that the new floor system is being installed on.
Advantages of Floor Preparation
There are many advantages that come with having your flooring prepared. These include:
Reducing levels to suit construction needs
Planning of defective surfaces
Moving bumps in the floor to achieve a given level
GM Floor Screeds are a recognised flooring company in the West Midlands. We strive to deliver the best services to our customers and therefore provide the best possible floor preparation around.
All our staff members are trained to the standards that manufacturers require, making sure that any acoustic materials are jointed properly, insulations are packed in tightly and polyethenes are sealed correctly.
Contact us on 01543 572 177 to book your floor preparation!