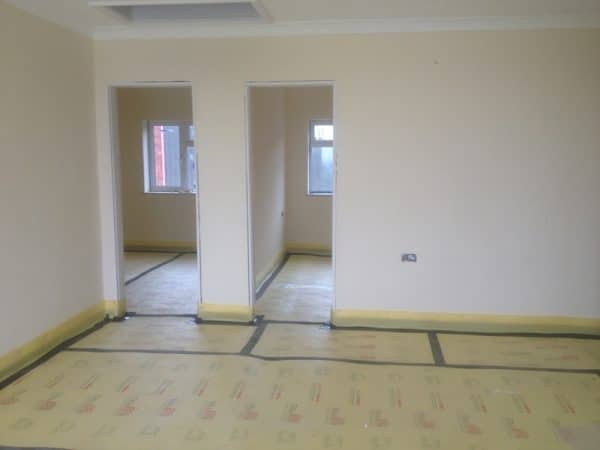 GM Floor Screeds install insulation and acoustic floors to approved specifications known as robust detail or pre-completion testing. This is a specification that tests the transfer of sound before the floor is installed. Using these products can save on the costs of having further acoustic and sound tests when the floor is installed.
We have unrivalled experience in supplying and fitting many types of insulation boards and we use the appropriate insulations for each specific job, dependent on the specifications and the U-values needed to achieve the required standards. We provide insulations and acoustics for both commercial and domestic properties.
Benefits of Acoustic Flooring
The benefits of acoustic flooring include:
Acoustic floors can help reduce the level of sound that travels through a floor. The sources of noise it may help to reduce include: traffic, weather, noise via open windows etc.
It can be used in conjunction with underfloor heating systems to ensure that projects are thermally efficient.
If your floor isn't already insulated, insulation flooring could be a good move to help cut back on your energy bills. The type of insulation will depend solely on the types of floorboards you have got, whether it is suspended floors, solid floors or tiled floors. Acoustic insulated flooring can be a fantastic addition to any building.
Benefits of Insulation Flooring
Benefits of floor insulation include:
Offers soundproofing benefits.
Additional comfort including your home not losing heat as quickly.
Saving opportunities.
Contact our team today to discuss how acoustic floors and insulation flooring can improve your property today.
Alternatively, you can fill out our contact form below.