Insulations and Acoustics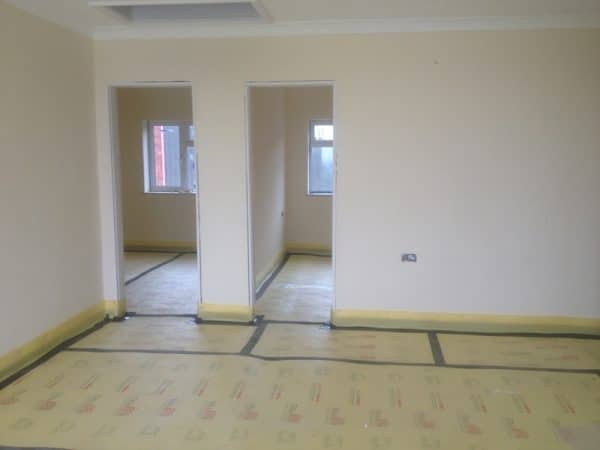 Acoustic flooring
If you are looking for a midlands floor screeding company with experience in fitting acoustic flooring, look no further than GM Floor Screeds.
GM Floor Screeds have unrivalled experience in supplying and fitting acoustic systems. With skilled floor screeding contractors and professional acoustic fitters contracted, we will install the required acoustic system giving optimal acoustic performance as well as finish.
We provide insulations and acoustics for both commercial and domestic properties and therefore we are able to supply and install the correct system to reduce or eliminate noise issues with as little disruption to our customers as possible.
Benefits of acoustic flooring
The benefits of acoustic flooring include:
Acoustic flooring solutions can help reduce the level of sound that travels through a floor. The sources of noise it may help to reduce traffic, weather, noise via open windows etc.
Acoustic flooring can be used in conjunction with underfloor heating systems to ensure that projects are thermally efficient.
Insulation Flooring
If your floor isn't already insulated, this could be a good move to help cut back on your energy bills.
The type of insulation will depend solely on the types of floor boards you have got, whether it is suspended floors, solid floors or tiled floors.
Costs vary depending on how big your house is, how easy your floorboards are to lift and put back into place and whether you can access the space beneath a suspended floor. Contact us today on 01543 572177 to find out more information or to get a quote.
Got A Question?
Check out our Screeding FAQ's to learn more.