Underfloor Heating System Installations
With improvements in efficiency and climate control in homes, underfloor heating has increased in popularity. GM Floor Screeds undertake the full supply and installation of underfloor heating systems and all of which are designed to CIBSE standards via our CAD engineers.
Our heating systems are a series of electric wires and heating sheets that are installed beneath or within your flooring. They are usually placed on top of a layer of screed to ensure the surface is flat and a layer of floor insulation to ensure the heat travels upwards rather than down. Consequently, this improves the amount of heat loss in your building, therefore, reducing your energy bills.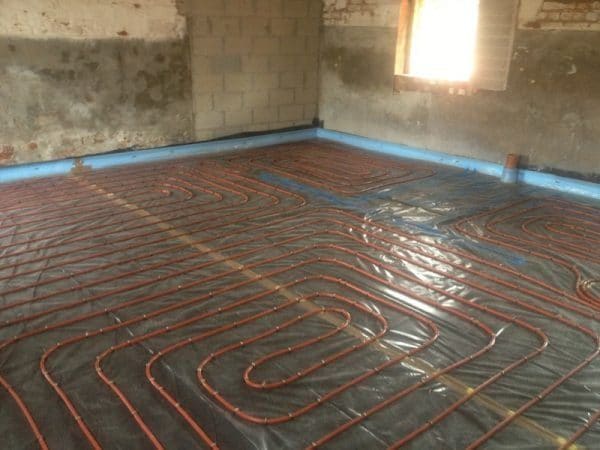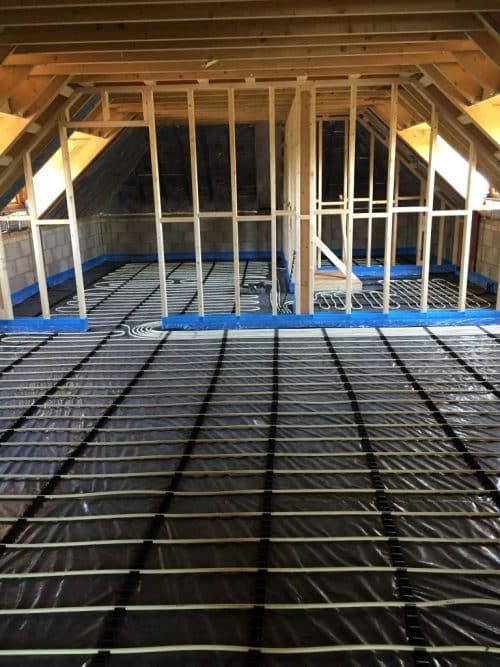 Installing Heating Systems Under your Floor
Our underfloor heating installation process is simple. Once the floor has been removed and the insulation has been laid, the mats are then put in place. Additionally, we will also fit a floor sensor that connects to the thermostat so that you can tell what temperature the floor is running at.
Electric heating systems are then covered in a layer of screed that assists with insulation and helps the heat generate to be felt quicker. After the screed is laid, you must allow it to dry naturally. This process should take no longer than 7 days before your heating system is then turned on.
Advantages of Installing Our Underfloor Heating Systems
There are many advantages to installing heating systems below the floor in your household. These include:
They provide comfortable radiant heat from the floor which will heat the whole room far quicker than a radiator for a lifetime.
When installed properly, underfloor heating does not require any maintenance.
It is child friendly. This is because it is underground and therefore cannot harm or burn a child if accidentally touching it like a radiator.
Can be controlled wirelessly by your smartphone or tablet.
Why Choose GM Floor Screeds for Your Heating Installation?
GM Floor Screeds have been installing underfloor heating systems for over 10 years. Alongside our expertise, we have a 50-year guarantee on our underfloor heating solutions provided our guidelines have been followed.
Contact us today at 01543 572177 to book your installation! Alternatively, you can fill out our contact form below and we will get in touch with you shortly!