Underfloor heating solutions
With improvements in efficiency and climate control in homes, underfloor heating has increased in popularity along with the growth of technology lead developments and building projects.
How does an electric underfloor heating system work?
In an electric underfloor heating system, a series of electric wires r electric heating sheets are installed beneath or within your flooring. They're usually placed on top of a layer of screed, to ensure the surface is flat and a layer of floor insulation to ensure the heat travels upwards rather than down.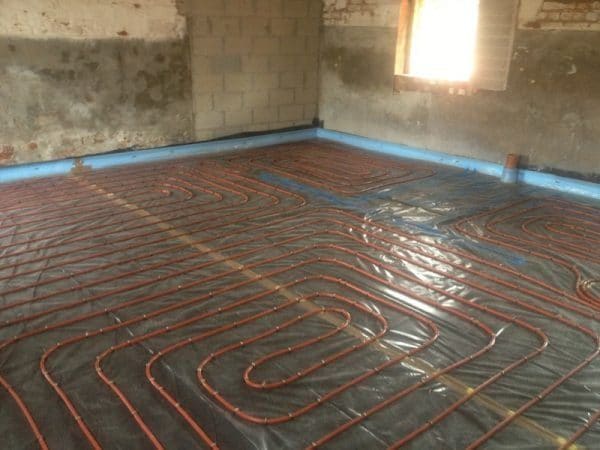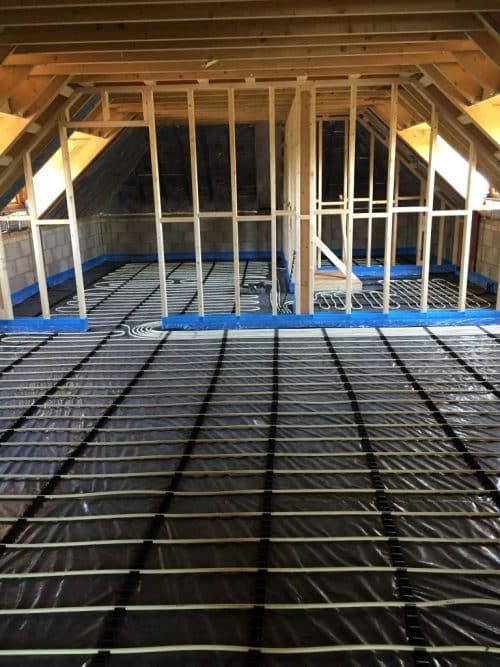 Installing underfloor heating
Once the floor is out of the way and the insulation is laid, the mats are then put in place. We will also fit a floor sensor that connects to the thermostat so that you can tell what temperature the floor is running at.
The electric underfloor heating systems are then covered in a layer of screed that assists with insulation and helps the heat generated to be felt more quickly. Once the screed is laid, you must allow it to dry naturally, which shouldn't take more than 7 days before the underfloor heating system is turned on.
Advantages of underfloor heating
Underfloor heating provides comfortable radiant heat from the floor which will heat the whole room far quicker than a radiator for a lifetime.
When installed properly, underfloor heating does not require any maintenance.
It is child-friendly. This is because it is underground and therefore cannot harm or burn a child if accidentally touching it like a radiator.
GM Floor Screeds have been installing underfloor heating for over 10 years. We have a 50 year guarantee on our underfloor heating, providing customers have stuck to our guidelines.
Contact us today on 01543 572177 for more information regarding our underfloor heating service.
Got A Question?
Check out our Screeding FAQ's to learn more.