Liquid Floor Screed is a mix of sand, cement and water that is mixed manually and laid on the floor surface to give a smooth and level surface before laying down the top layer of flooring finish.
It has been designed to provide a smooth and level surface and its free-flowing capabilities have meant it is a great all-round solution for flooring needs, including those with underfloor heating installations.
Benefits of Liquid Floor Screed
There are several benefits to using liquid floor screeds, these include:
It provides a smooth surface
It is self-levelling, so it provides a flawless, level finish
Waterproof options do not hinder underfloor heating installations
It is easier to install than other alternatives
It is fast drying – it can be walked on after only 24 hours!
It reaches every corner of a room, regardless of whether it is hidden or not.
These are just some of the benefits of using liquid floor screeds. It is a great way to ensure your flooring is level, smooth and will be long-lasting.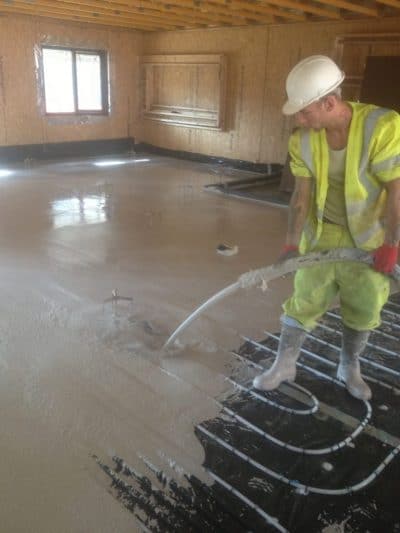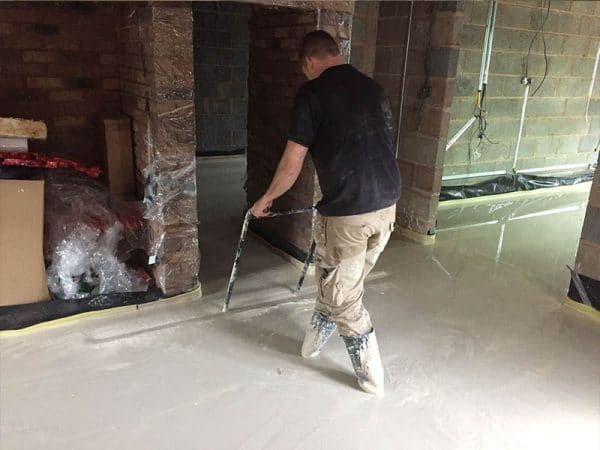 Why Choose Liquid Floor Screeds?
When looking at installing underfloor heating, some people may question whether liquid floor screeds are the right way to go, but GM Floor Screeds can guarantee you that they absolutely are!
Liquid Floor screeds have the ability to encase the pipe works laid down for underfloor heating, meaning it gives better thermal transfer from the heated pipes to the room above. This is just one reason to choose liquid floor screeds.
Other reasons may include the reduced risk of cracking, its fast-strengthening ability to withstand continuous pressure of people walking on the floor and it won't shrink when drying. For any further information or questions you may have, why not take a look at our FAQs section?
Your Solution from GM Floor Screeds
With so many reasons to choose and use liquid floor screeds, why not take a look into our services at GM Floor Screeds and see how we can help you today.
Whether you are in a commercial or domestic setting, contact us today via our online booking form, or give us a call. One of our team will be on hand to help ensure you have the right solution for your flooring needs.