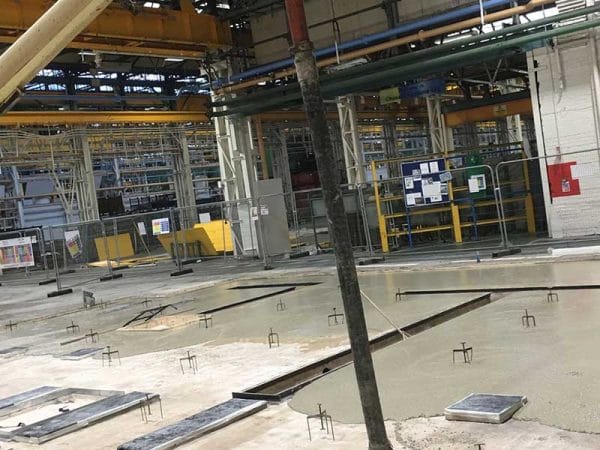 If you are not sure which screed is right for your property or building, call us on 01543 572177 where we will be able to assist you further.
Alternatively contact us today using the contact form below for more information regarding our GM floor screed services.
Sand and cement screed floors have been the preferred choice of the building industry for over 50 years.  Our highly skilled installation team here at GM Floor Screeds will lay your sub floor quickly and skillfully, detailing the post installation processes required to optimise the performance of your chosen material.
A sand and cement screed is usually more expensive than other floor screeding processes but the quality of product more than compensates for the additional cost. Using only the highest quality materials means that GM floor screeds can deliver a professional, uniform, top quality sand and cement screed with an outstanding finish.
Benefits of Sand and Cement Screed
The benefits of this sand and cement screed are that it can be laid into falls, helping excess water be disposed of correctly and efficiently. Fully bonded, partially bonded and un-bonded screeds can all be achieved with sand and cement screed. Dependent on the job specification, any reinforcement needed inside the sand and cement screed will be looked at individually.
GM Floor Screeds will always work alongside our customers and architects to ensure the right materials are laid in the right areas.
Advantages of Sand and Cement Screed
Ideal for most building projects such as domestic and commercial
Ideal for projects with underfloor heating
Ideal for floors that require to be laid to falls
Got A Question?
Check out our Screeding FAQ's to learn more.