What Do Liquid Screed Companies Do?
Screeding Companies provide and install liquid screeds into both commercial and domestic properties. They will ensure that the existing flooring at the property is sufficiently prepared for screeding and can recommend the ideal screed to suit your needs.
What is a Liquid Screed?
A screed is one of a few specialised mixes of concrete that is poured onto a floor base, levelled, and then allowed to set. A liquid screed is laid to provide a smooth and level foundation before laying down any carpets, tiles, or other flooring materials.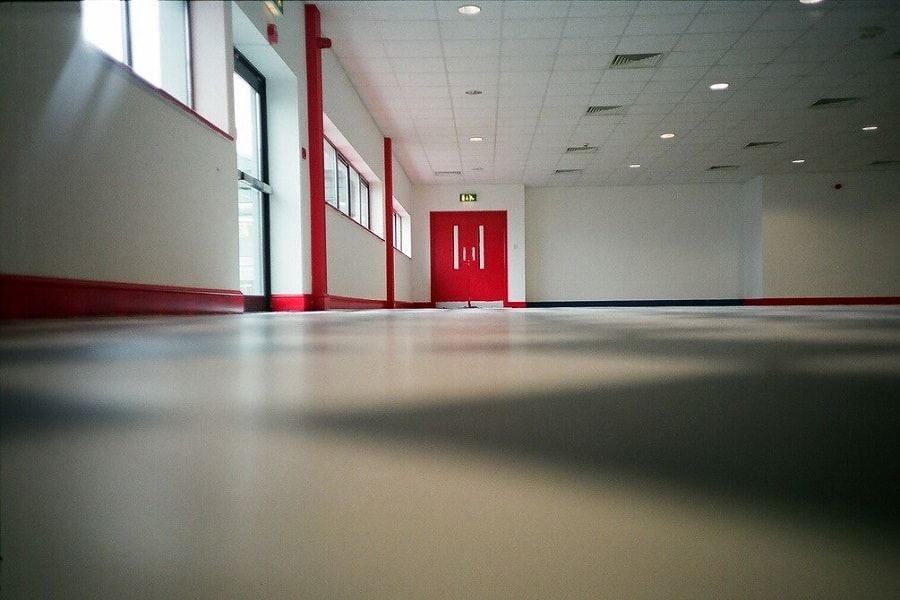 Common Liquid Screeding FAQs
Depending on the type of screed you choose or require will determine its drying time. Most screeds are normally adequate to walk on after 48 hours at most however some can be walked on within a day and with added additives can be walked on after 12 hours.
It is recommended to leave a screed 28 days before placing furniture on it, however, flooring and some furniture can be placed on the screed after 7 days if completely necessary.
There is a type of floor screed for essentially any property. Whether you want to screed your commercial, domestic or industrial property there is a screed that can be applied. This is because screeds can be adapted to suit the environment they will be in, i.e. screeds can be made to withstand more heavy duty loads if required.
Just like the curing time, the type of floor screed chosen will depend on the thickness it needs to be.
For industrial and commercial spaces with heavy duty applications, the floor screed will need to me considerably thicker than one in a domestic property.
However, it is best to ask your builder the thickness needed to be completely accurate.
Screed and concrete are both made up of the same materials, however, screeds use a finer aggregate, therefore, making the material overall smoother. This make concretes stronger as the extra aggregate adds more strength however as a screed is made to be put over concrete the strength is still maintained.
You can also explore our full list of screeding FAQs to learn more about liquid screeding companies and how we operate.
What Screed Options Can I Get From A Liquid Screed Company?
Screeds can come in four main varieties: Flow or Liquid screeds, sand and cement screeds, thin section screeds, and concrete screeds. Each screed comprises different concrete mixes, with specific additives that create different effects depending on the screed chosen. As a highly experienced screeding company, we can support you in deciding which of our screeding options is optimal for your property.
Flow and liquid screeds are a blend of sand and a calcium sulphate binder system. This is a finer screed that is easier to manipulate as it can be poured straight onto your base. It can be better for heat transfer with underfloor heating systems as there are no air pockets which prevent heat from rising.
This type of screed has been the preferred choice within the building industry for well over 50 years. This type of screed is made from a blend of sharp sand, cement, and water. Sand and Cement screed is one of the strongest bases for a screed.
Thin section screeds are single-component, cement screeds that are used whenever a rapid drying time is required. It is protein-free, meaning that it will not harbour bacteria within the substrate. This type of screed can also be walked on after 2 hours, under normal ambient room conditions.
Concrete screed is a reliable, traditional mix of screed flooring. It can be applied to surfaces such as slabs, structural toppings, oversites, and domestic floors or commercial floors.
Why Choose GM Floor Screeds?
GM Floor Screeds are a leading liquid screed company. As part of our commitment to our customers, we provide high levels of aftercare to ensure the maximum lifetime for your liquid screeding. Our team will answer any questions you have and will ensure that the floor is in optimal condition for lifetime efficiency.
Unlike other screeding companies, we offer a lifetime guarantee on our liquid floor screeds and a 50-year guarantee on any underfloor heating that we have supplied. Under the condition that customers have stuck to our guidelines.
Don't believe us? You can see testimonials from our satisfied clients here! Additionally, you can view the areas we cover here!
Contact our team today to discuss why GM Floor Screeds are the perfect liquid screeding company for you!