Screeding a floor can be extremely difficult if you do not have the expertise, equipment and training to do so. Furthermore, a poorly screeded floor can get damaged easily. However, in this article, we discuss the step-by-step process of how to screed a floor.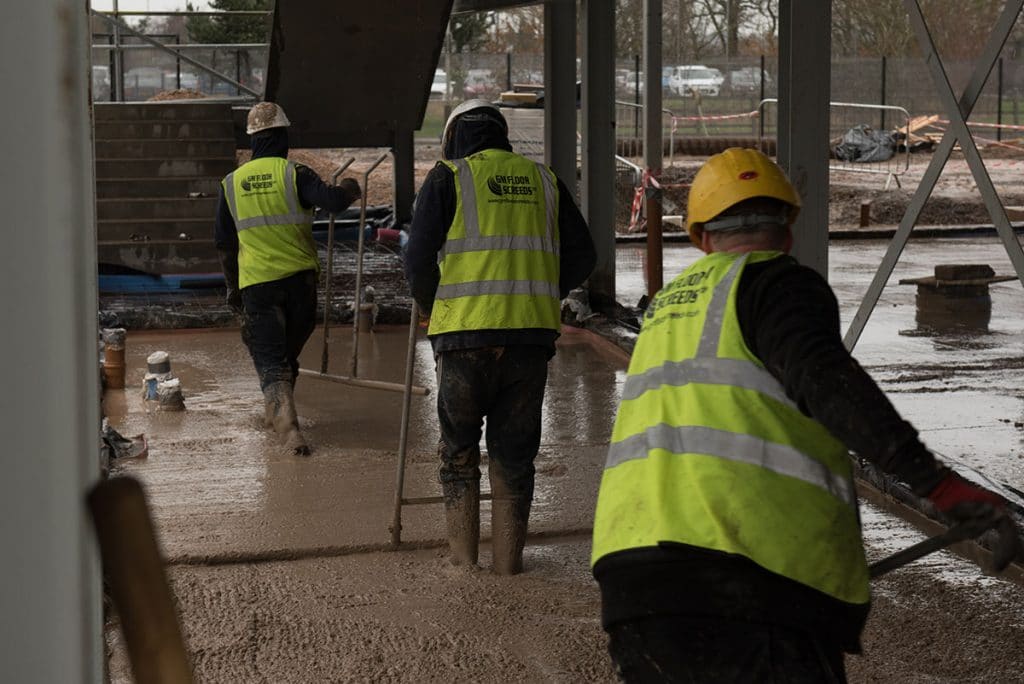 1. Divide up the flooring area
Firstly, you will need to divide your floor into sections. At GM Floor Screeds, we use our own dividers but as an alternative, you could use straight pieces of wood. You will need to cut these to the height that you wish to screed.
2. Apply the screed
Then apply a layer of the screed mix to the section furthest away from the door/ entrance. You will need to move the screed around to ensure it is compact and to ensure it reaches the edges. This is the most complex step and where most of the problems occur if you screed a floor yourself.
3. Levelling the screed
If you are not using self-levelling screed, you will need to level the floor yourself. You can do this using a straightedge or a straight piece of wood.
4. Repeat
You will need to repeat this process until you have filled all of the sections and the floor is complete. Once you have done this, you will be able to remove the gaps and fill in these sections.
5. Cure your screed
After your floor is fully screeded, you will need to leave it to cure. The average time for a screed to cure is 7 days. However, this could differ depending on a range of factors including the temperature.
Contact the professionals
If you do not want to try and screed a floor yourself, GM Floor Screeds have many years in installing high-quality, cost-effective floor screeds. Contact us today by filling out our online contact form or by calling us on 01543 572 177.