What sort of flooring can you use with underfloor heating?
In this article, we discuss the types of flooring suitable to lay on top of under-floor heating. GM Floor Screeds undertake the supply and installation of under floor heating systems and if needed, can recommend our customers a type of flooring which is suitable for their needs once the installation has taken place.
We use liquid screed when installing under floor heating as it has many advantages which include totally enclosing the heating/ water pipes. It is also a thinner screed compared to sand and cement screed and therefore less energy is used to heat the room, as the heat can be felt a lot easier.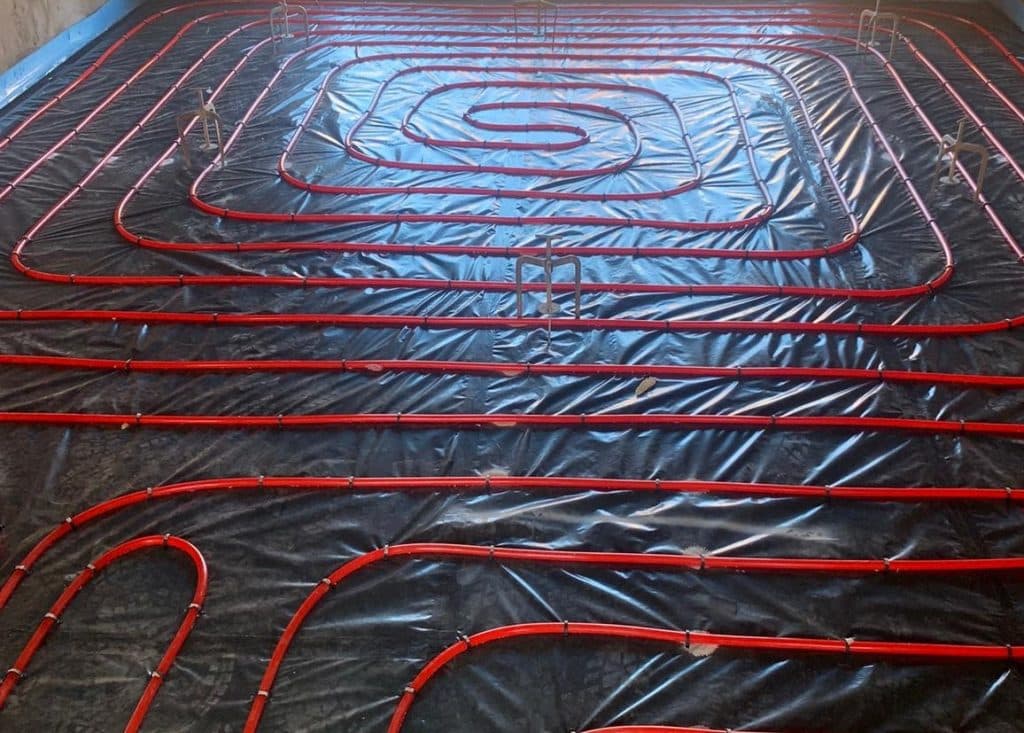 Floor types suitable with under floor heating
Under floor heating can be used in conjunction with nearly all types of flooring. However, there is a factor which needs to be taken into consideration; the thermal conductivity of the chosen flooring. From this point of view, the best type of flooring would be either stone or tile. This is because these types of flooring have a fast heat transfer and can be heated up to 29°C.
Alternatively, LVT flooring. LVT is luxury vinyl tiles and they are made from PVC so are more durable than laminate flooring and therefore longer lasting and more cushioned underfoot.
Wooden flooring is another popular choice as it has properties such as a good heat transfer. Similar to laminates, this type of flooring should not be heater any higher than 27°C.