Thin floor screeds, or thin section floor screeds, are a popular choice for homeowners, builders, and architects looking for a high-quality flooring solution that is both durable and visually appealing. This type of screed involves a thin layer of material applied over an existing flooring base. As a result, a smooth and level surface will be created, providing a suitable base for the installation of a finished floor on top.
At GM Floor Screeds, we offer a wide range of thin floor screed options to suit any specific needs and preferences you have. Our experienced team of professionals will work closely with you to ensure that your flooring project is completed to our expected high standards of quality and craftsmanship.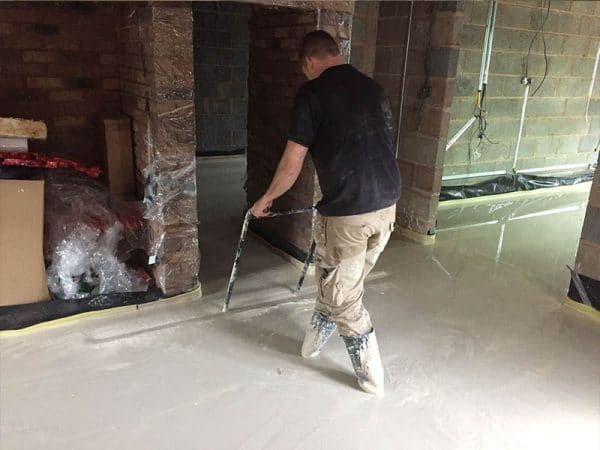 What is a Thin Floor Screed?
Thin floor screed has a few other commonly used names within the construction industry. You could come across it called self-levelling screed or thin section screed for example.
Thin floor screeds are typically made of a mixture of cement, sand, and water, with the addition of various additives depending on the specific application. The varying composition of the base screed mixture can be adjusted to achieve different levels of strength, durability, and workability. Our team at GM Floor Screeds will discuss your project's requirements to decide the ideal composition for your thin section floor screed.
In some cases, other materials such as polymers or fibres may also be added to improve the properties of the screed. Ultimately, the exact composition of the thin floor screed will depend on the specific needs and preferences of the project. Due to the protein-free nature of thin floor screeds, we can guarantee that our compositions will not harbour bacteria in your flooring. This makes it ideal for a wide range of applications and industries. It is highly fluid and can be poured onto a surface to create a smooth, level finish without the need for extensive manual levelling.
Common Liquid Screeding FAQs
Depending on the type of screed you choose or require will determine its drying time. Most screeds are normally adequate to walk on after 48 hours at most however some can be walked on within a day and with added additives can be walked on after 12 hours.
It is recommended to leave a screed 28 days before placing furniture on it, however, flooring and some furniture can be placed on the screed after 7 days if completely necessary.
There is a type of floor screed for essentially any property. Whether you want to screed your commercial, domestic or industrial property there is a screed that can be applied. This is because screeds can be adapted to suit the environment they will be in, i.e. screeds can be made to withstand more heavy duty loads if required.
Just like the curing time, the type of floor screed chosen will depend on the thickness it needs to be.
For industrial and commercial spaces with heavy duty applications, the floor screed will need to me considerably thicker than one in a domestic property.
However, it is best to ask your builder the thickness needed to be completely accurate.
Screed and concrete are both made up of the same materials, however, screeds use a finer aggregate, therefore, making the material overall smoother. This make concretes stronger as the extra aggregate adds more strength however as a screed is made to be put over concrete the strength is still maintained.
You can also explore our full list of screeding FAQs to learn more about liquid screeding companies and how we operate.
The Benefits of Thin Floor Screed
There are countless benefits to choosing a thin floor screed for your next flooring project. Some of the most significant advantages include:
Durability: Thin section floor screeds are incredibly strong and durable, making them an excellent choice for high-traffic areas of your home or commercial space.
Aesthetic: Thin floor screed provides a smooth, level surface that can be finished with a range of materials, including tiles, wood, and vinyl, to create a beautiful, high-end and professional look.
Easy Installation: Due to the highly fluid nature of thin floor screeds, they can be applied quickly and efficiently. This reduces the time and amount of labour required to complete your flooring project.
Cost-Effective: Compared to other flooring solutions, a thin floor screed is a cost-effective option. Due to the benefits listed above, they will provide excellent value for money as they have a long life expectancy.
Why Choose GM Floor Screeds for Your Thin Floor Screed?
GM Floor Screeds is a well-known provider of thin floor screed solutions in the UK, and there are several factors that make our products and services unique. We are committed to providing our customers with the highest quality thin floor screed products and services.
Here are just a few reasons why you should consider us for your next flooring project:
Experience: Our team of experienced professionals has years of experience in the flooring industry, and we are dedicated to delivering exceptional results on every project we undertake.
Quality: We use only the highest quality materials in all of our thin floor screed products, ensuring that your finished floor is durable, long-lasting, and visually stunning.
Attention to Detail: We work closely with our clients to understand their specific needs and preferences, and we use this information to create customized solutions that meet their exact requirements.
Competitive Pricing: We offer competitive pricing on all of our thin floor screed products and services, ensuring that you get the best value for your money.
Efficiency: Our thin floor screed solutions are designed to be installed quickly and efficiently, reducing the time and labour required to complete your flooring project. We use state-of-the-art equipment and cutting-edge installation techniques to ensure that our products are installed to the highest standards of quality and precision.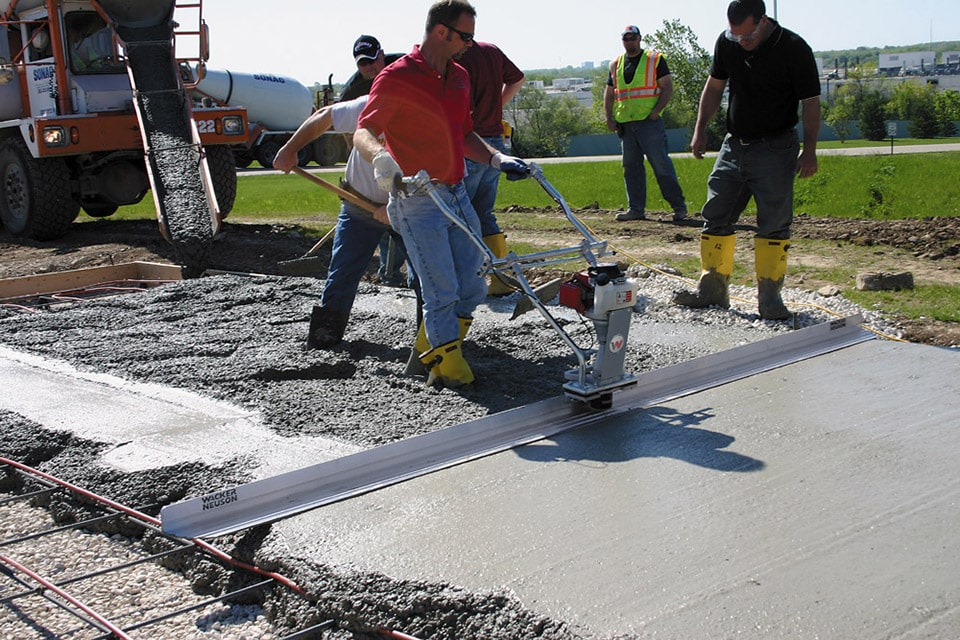 Contact Us Today!
Overall, what makes GM Floor Screeds unique is our combination of expertise, quality, attention to detail, competitive pricing, and efficient services. We are dedicated to delivering exceptional results on every project we undertake, and we are always striving to exceed our client's expectations in every possible way. We also offer liquid screeds, sand and cement, and concrete screeds, & more services!
If you are looking for a high-quality thin floor screed solution for your home or commercial space, look no further than GM Floor Screeds! We offer our services across the UK!
Contact us today to learn more about our products and services, and to schedule a consultation with one of our flooring experts.