Looking for an expert floor screeding company in Stoke can be a draining and tiresome task . Whether it is a domestic property or commercial business look no further than GM floor screeds. GM floor Screeds are a flooring solution and floor screeding company and the only company you need for floor screeding Stoke. We pride ourselves on our knowledge of the industry to thoroughly make sure that every project no matter how big or small is executed to the very highest standard and quality of service.
GM floor screed are experts in their field, throughout the years building a trusted and respected reputation in the flooring industry. This is because GM floor screeds specialist highly trained team have provided floor screeding Stoke and across the UK for over 10 years offering only the best flooring solutions for any home or company.
A floor screed is used to level out a surface so that all dents or chips are removed giving the flooring smooth and even finsih. The smooth and even finish provided by the floor screeding makes the floor in a much  better condition making it easier for laying such things as carpet or tile. It can also be used to cover insulation or underfloor heating pipes, offering a thermally efficient solution.
Floor Screeding Services - Stoke
GM floor screeds have the capability and expertise to be able to offer a magnitude of different services and floor screeding in Stoke. We are specialists in liquid & flow screed applications for both domestic and commercial properties; Offering a variety of different floor screed options so that you can find the perfect screed for your home or business. All our underfloor heating services come with a 50 year guarantee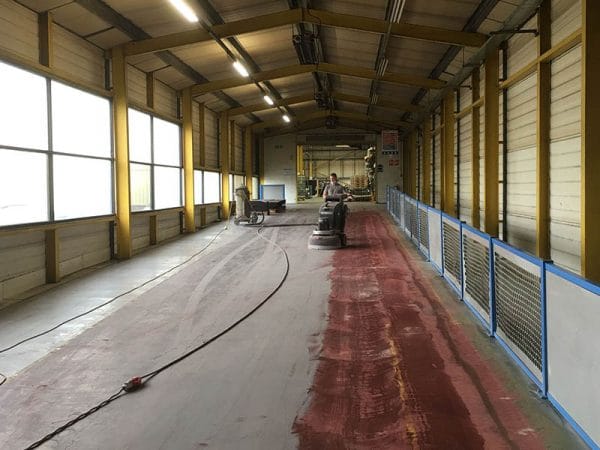 Floor Screeding Stoke Services Include: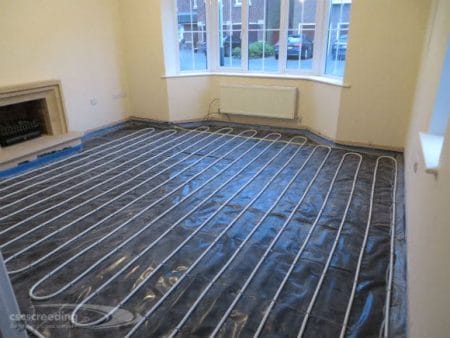 Find Floor Screeding Stoke